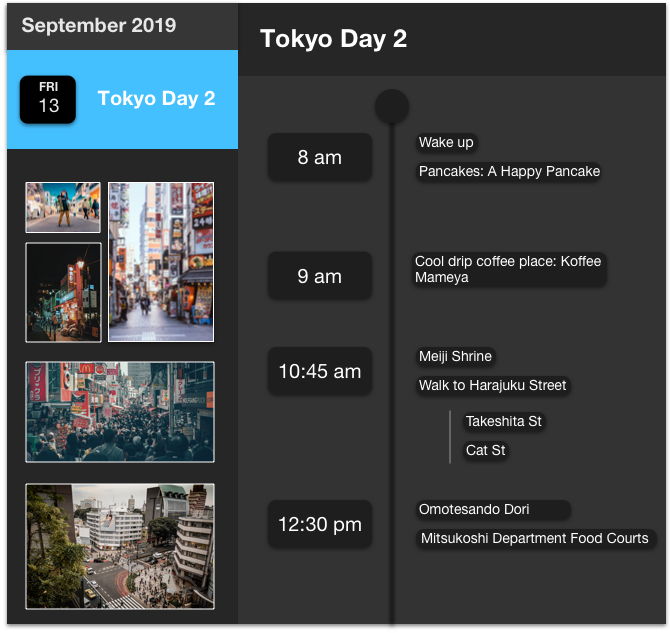 Preparation Can Be Easy
Tired of clunky apps that don't make the planning process enjoyable. We certainly are! Finally there is a much easier way to make a plan without the headache.
Don't Waste Time During Your Travel
Know exactly what your plan is down to the minute. No more worrying about what to do next, it's all right there in front of you!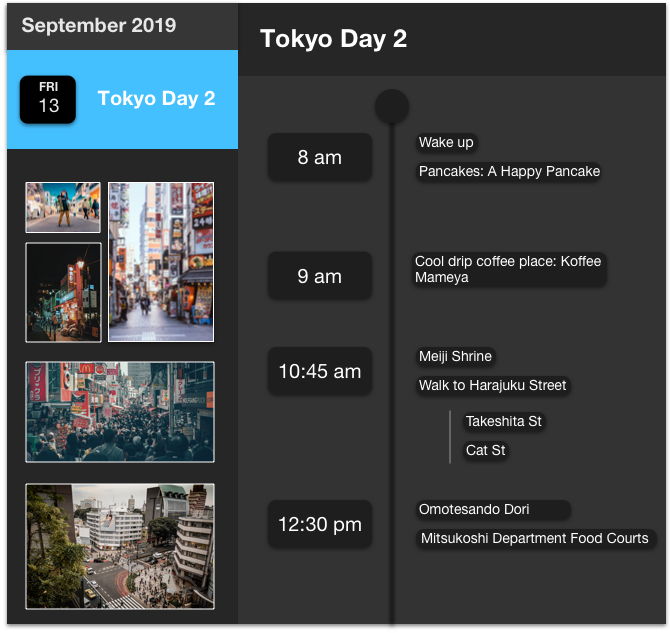 Remember Your Experience Through Photos
Why are photos important? Because text can be forgettable! Make it easy to remember what you need to do or where you need to go with photos.
Publish Your Itinerary And Make It Into A Website
Yes you heard it right! Create a website from your travel itinerary. It only takes one click and bam! You now have a website that you can share with anyone.